Not sure where to begin?
There are many people that can support you during your mental health journey however finding the right support can be a daunting task and you may feel unsure where to begin. Finding North is here to provide information and resources to anyone who may be experiencing a change to their mental health and wellbeing or would like to learn how they can support a loved one.
Understanding mental health conditions
If you are unfamiliar with how changes to your mental health can impact your wellbeing, you will find a number of mental health conditions listed here.
Getting professional help
Finding the right mental health professional is an important but sometimes tricking task. While a particular mental health professional may be a good fit for a friend or family member, they may not be the right person for you. Before choosing who to see, you should feel clear about what you want to gain from seeing a health professional as well as what you need and expect from them.
Who should I speak to first and what can I expect?
Sometimes it can feel uncomfortable talking about how you are feeling, especially if you aren't feeling great.
Some people may experience a sense of relief from saying how they are feeling out loud whilst for others, this may increase feelings of anxiety and fear of what people will think or you may even feel a little awkward.
Talking about what is happening for you is important. If you have a close friend or family member that you trust talking with them is a good place to start. You don't have to talk with them face to face if you aren't ready, making a phone call or sending a text message to let them know you would like to talk soon is ok too.
Once you have spoken with them you may even find that they are able to help you find a health professional or other supports to connect with.
Sometimes, people will struggle to understand what you are going through, and they may ask a lot of questions or give you a reaction you weren't hoping for. You don't have to answer every question and if you are feeling discouraged or as though the person you have spoken with isn't being helpful, you may choose to speak to someone else instead.
We acknowledge that not everyone will have someone they feel they can talk to and that in some cultures mental health is viewed differently. You are not alone, there are people that want to help, and we are here to help you find them.
If you have concerns about your mental health talking to your GP is an important first step. Your GP can make an assessment, and if necessary, create a mental health treatment plan with you.
However, sometimes things don't go the way we had hoped. If you feel like your GP wasn't helpful, or you don't like the way they supported you, or the lack of support they offered you, you may decide to find a different GP. After all, if your hairdresser gave you a haircut you weren't happy with you wouldn't go back you would more than likely be looking for a new one.
To learn more about how your GP can support you visit our General Practitioner page.
Find a lived-experience network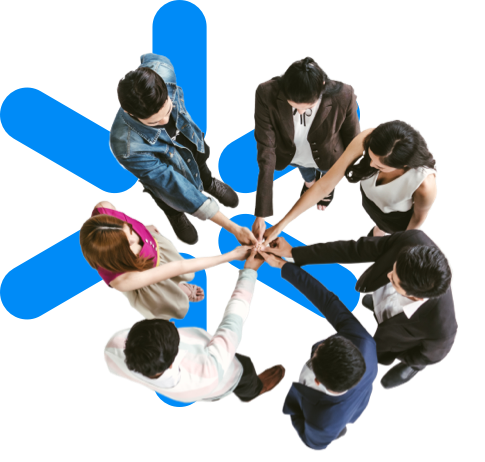 Finding North Network
Finding North Network is for the exclusive use of those who understand mental illness firsthand. The Network is a forum for people to share their experiences, discuss ideas, and develop their voice in speaking to the issues surrounding mental health in Australia. Come Join us!
Additional tips to start a conversation
If you are still looking for more information, Think Mental Health provides additional tips around how to start a conversation about mental health.
If you are a young person who is wanting to talk to their parents about your mental health Reach Out offers 6 tips to help you get started.