Breakthrough for Families – Online Information Sessions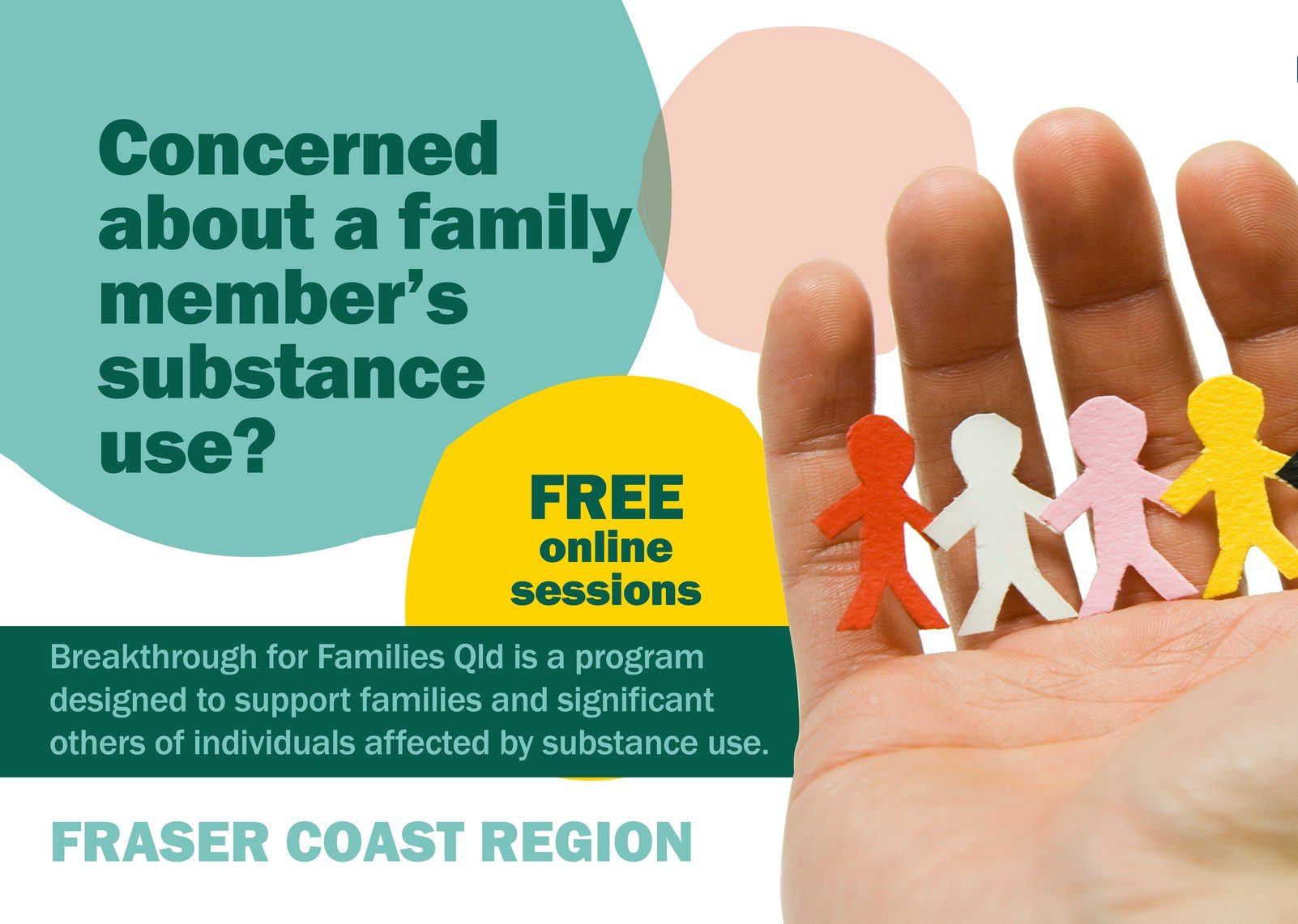 THIS EVENT HAS NOW EXPIRED
At Finding North we are working to provide resources and information that are relevant to you.
If this event is of intertest to you, and you would like us to post information about similar future events why not send us an email at info@findingnorth.org.au.
Supporting a loved one with alcohol and drug use can be a challenging and overwhelming experience. It's normal to feel uncertain about what steps to take next. Bridges Health and Community Care offers a series of free information sessions on alcohol and other drugs to help you better understand how to support someone in need.
Breakthrough for Families QLD is an educational and brief intervention program designed to provide assistance and support to families and loved ones who are concerned about their loved ones' substance abuse.
The BFFQ Program offers information about drugs and alcohol, as well as effective strategies for families to provide support to their loved ones while also taking care of their own needs.
If you are concerned about a family member's alcohol or drug use, you can register for two online information sessions via Zoom, which will take place in March 2023.
Session A, Alcohol and Other Drug (AOD) Information, will be held on Tuesday, March 21, from 4:30 pm to 6 pm.
Session B, Support to Families Information, will be held on Tuesday, March 28, from 4:30 pm to 6 pm.
To book your place in the sessions, please contact Bridges at 1300 707 655 or email ChantelleW@bas.org.au. Find out more at https://www.bridgeshcc.org.au/