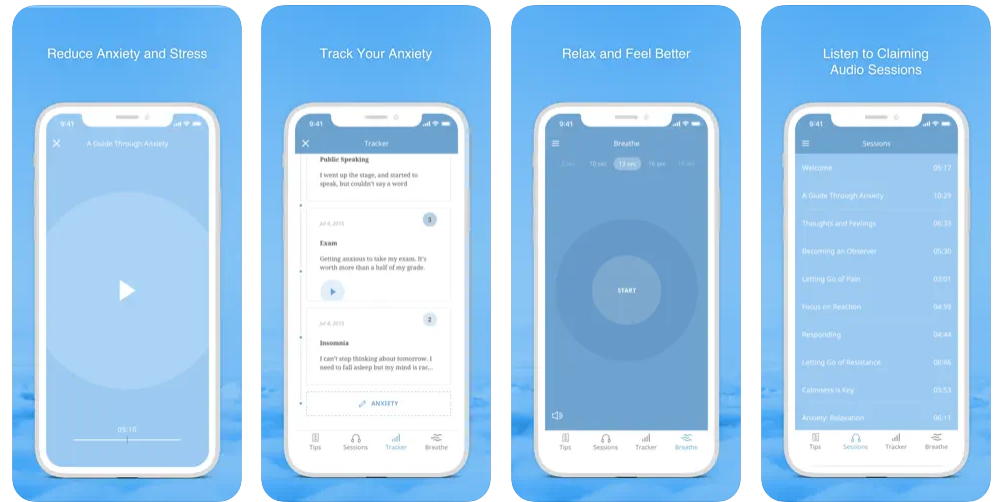 Track your mental health, release anxiety and stress and fall asleep faster with the help of Anxiety Reliever. Listen to a variety of soothing, calming and supportive audio courses that will help you to feel better faster. Featured in Self.com, Refinery29, MindbodyGreen, ABC News, TheHeraldSun (AU), TheMighty
Anxiety Reliever consists of Calming Audio courses, Helpful Guides, Insightful Anxiety Tracker, Breathing Tool and Supportive Messages.
SESSIONS:
Calming audio sessions will help you to overcome anxiety and stress, relax and feel better. All audio sessions are divided into categories: De-Stress, Anxiety, Sleepy Time, Binaural Sounds, ASMR.
Each session will guide you through stress and anxiety to feeling better and calmer. Please put on your headphones when listening to binaural audio recordings to experience genuine 360° sound