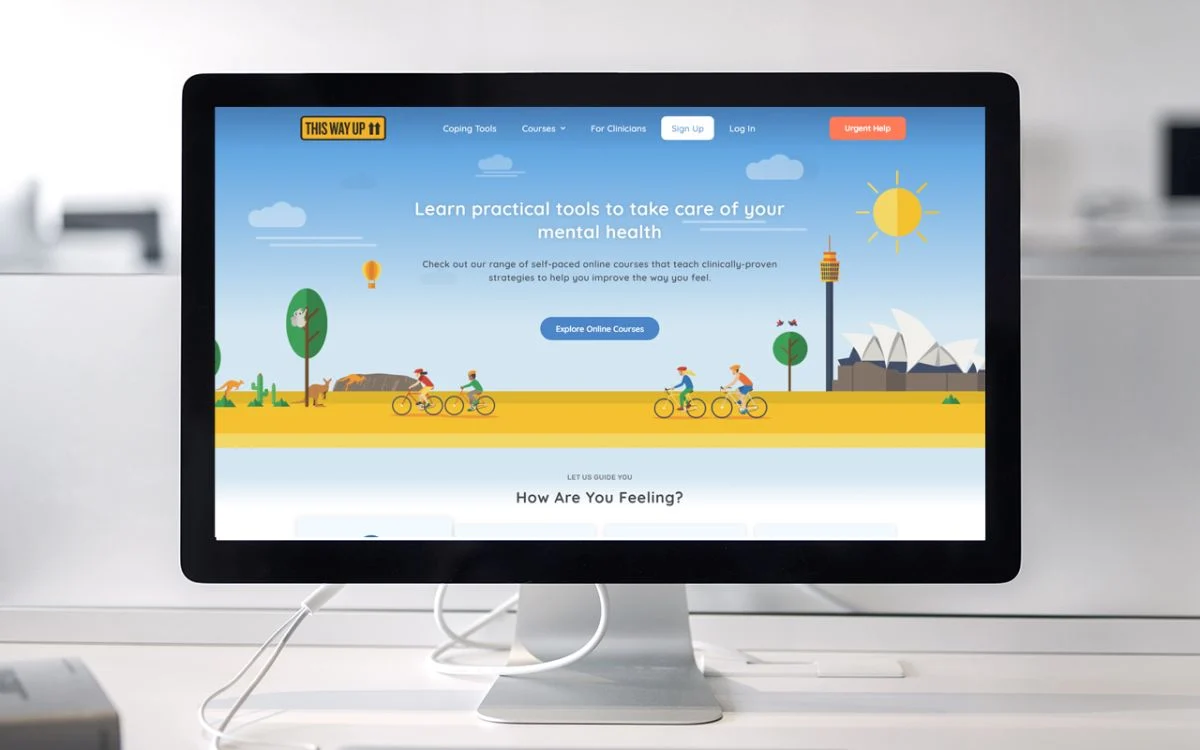 THIS WAY UP is a trusted Australian provider of evidence-based, internet-delivered Cognitive Behavioural Therapy (iCBT) programs.
As a not-for-profit and joint initiative of St Vincent's Hospital and the University of New South Wales, our mission is to reduce the burden of mental illness by providing accessible online treatment for anxiety disorders and related mental health conditions.
THIS WAY UP is funded by the Australian Government Department of Health and Aged Care under the Telephone Counselling, Self Help and Web-Based Support Programs.
WHY CHOOSE THIS WAY UP
Created by a world-leading team, our programs are clinically proven to help
Our team of experienced mental health professionals is passionate about transforming effective psychological therapy into practical online tools to help you manage your mental health.
WHO WE ARE
THIS WAY UP is run by clinical psychologists, psychiatrists, researchers, and web technicians based at the Clinical Research Unit for Anxiety and Depression (CRUfAD) – a joint facility of St Vincent's Hospital and the University of New South Wales.
To date, we have created 18 tailored programs for a range of mental health conditions, which makes THIS WAY UP the largest e-health learning platform in Australia.
Our online programs are available instantly without a need for an assessment or a referral, making it easier for you to access quality mental health self-help.
We also give GP's, psychologists, and other mental health professionals access to our platform so they can use our programs to treat their patients, which means you can complete a program with the help of your own clinician.
WHAT WE DO
We develop, test, and release scientifically-based online programs that help treat anxiety and related mental health conditions. All of our programs are based on the clinically-proven Cognitive Behavioural Therapy (CBT).
Our programs teach practical, psychological skills designed to help you manage difficult emotions, tackle unhelpful thoughts, and gain control over symptoms of anxiety and/or depression.
Our programs are designed to mimic the education, skills, and strategies you would learn if receiving CBT from a qualified mental health professional face-to-face.
Our programs are self-paced and are designed to be completed within 6 to 12 weeks. You can enrol in a program as "self-help" or speak with your regular GP to see if they can "prescribe" our program to you and support you throughout.