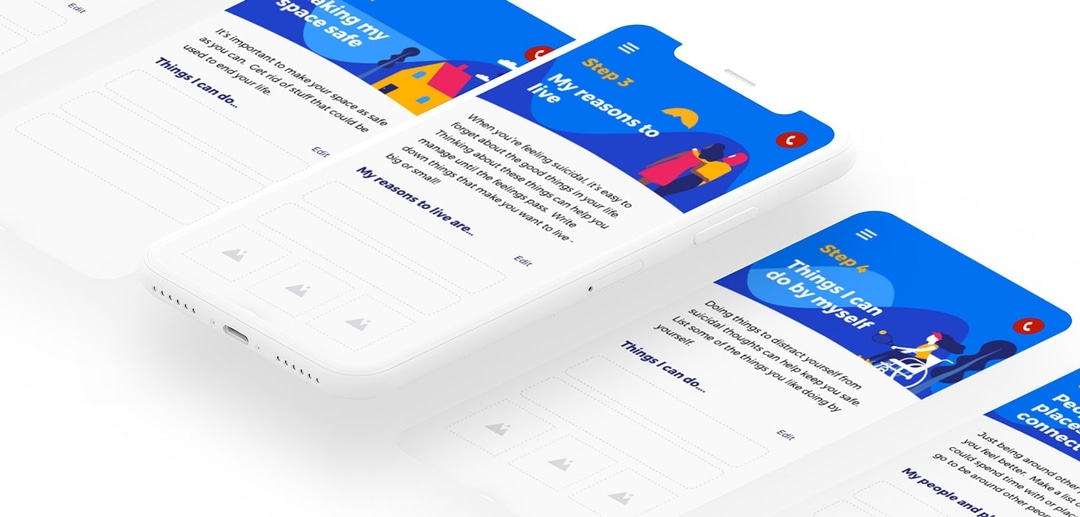 The Beyond Now suicide safety planning app helps you stay safe if you're experiencing suicidal thoughts, feelings, distress or crisis.
What is safety planning?
Having thoughts of suicide can feel overwhelming. You may find it really hard to know what to do, or be in so much emotional pain you don't think you can cope.
At times like these, hurting yourself or ending your life might feel like the only answer.
A safety plan can be helpful during these times. It puts all your coping tools in a series of steps:
Recognising your warning signs
Making your surroundings safe
Reminders of reasons to live
Things that can make you feel strong
People and places to connect with
Family and friends you can talk or yarn with
Professional support
Research has shown having a safety plan can be useful for reducing the intensity of suicidal thoughts and increasing people's ability to cope with them.
While everyone's plan is personal and different, it can help in the same way.
What is Beyond Now?
Beyond Blue developed the Beyond Now app to help you make your own safety plan to support you through times of sadness or grief. You can make it on your phone and carry it with you to access anywhere and anytime.
The app guides you through, step-by-step, with suggestions at each stage if you get stuck. You can work through this process by yourself, but it's better if a family member, an Elder, health professional or support person works with you to make your plan. You can update it anytime and easily share it with others if you want.
Beyond Now is free to download from the Apple Store or Google Play and if you don't have a smartphone, it's also online.
Beyond Now is designed to be used as part of an overall mental wellbeing and safety strategy. It is not intended to be the only form of support.