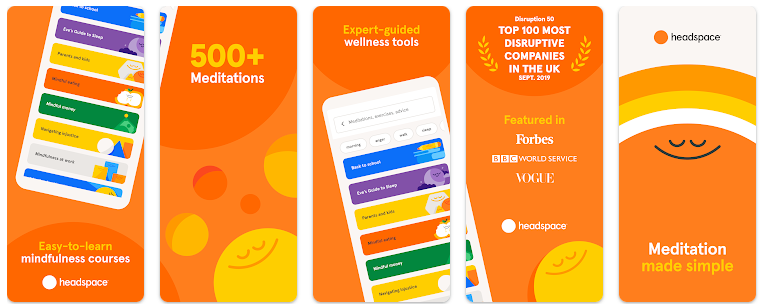 Stress less, sleep soundly, and get happier. Headspace is everyday mindfulness and meditation, so you can make mindfulness a daily habit and be kind to your mind. Learn how to relax, manage stress, find your focus, and release tension in both the mind and body.
Get guided meditations, courses, and mindfulness exercises on subjects like stress, general anxiety, worry, building resilience, and more topics for any moment. Learn mindfulness and choose from hundreds of meditations led by world-class experts from all walks of life. From guided meditations to soothing breathwork, get personalized recommendations daily based on what you like and how you're feeling.
Build your practice and meditate your way — Headspace is meditation for every experience level and lifestyle. Try short, 3-minute mindful meditation sessions that fit seamlessly into a busy schedule, or choose longer meditations for any time of day. Meditate with friends, and join live group meditations with members from around the world. Listen to soothing stories, calming sounds, and sleep music to create the conditions for restful slumber. Release stress and Tune in to Focus music to help you stay in the zone, and discover tension-releasing, joyful movement exercises.
Meditate, practice mindfulness, relax and sleep well. Start your free trial to feel the difference.