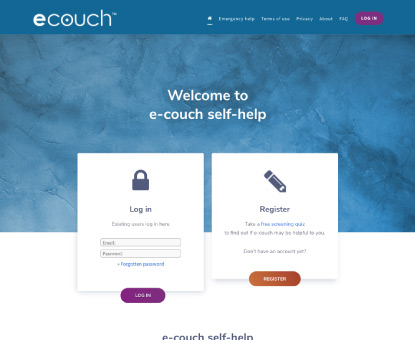 Information and self-help for common mental health problems
e-couch is an online, self-directed training program which provides interactive self-help and evidence-based information to help users to understand and manage symptoms associated with common mental issues.
The program is like an interactive self-help book, which you can log back in to at any time to learn more skills or to add to your workbooks.
e-couch offers five programs: Depression, Anxiety & Worry, Social Anxiety, Divorce & Separation and Loss & Bereavement. Each program includes a comprehensive information module, as well as self-help modules with interactive exercises and workbooks which teach evidence-based strategies.