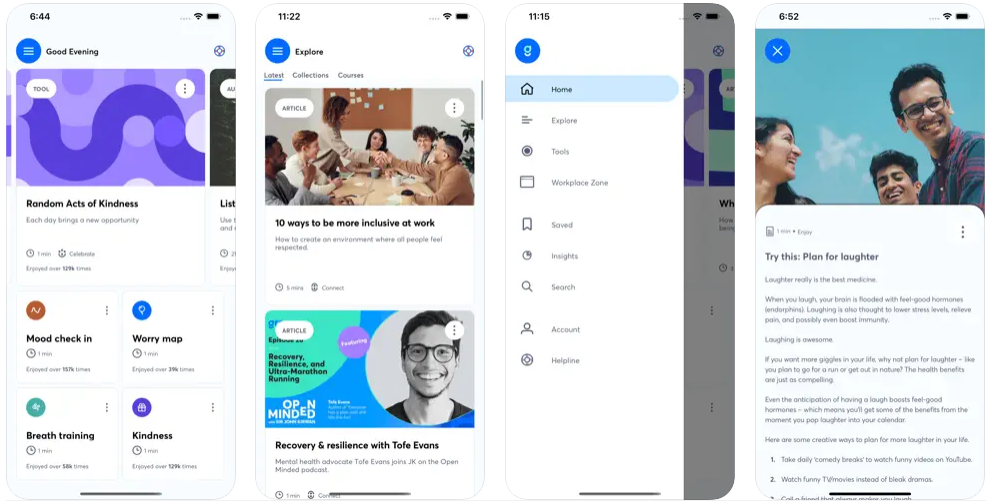 Your mental wellbeing really matters and getting it right can be life changing. Ready to discover the habits that make you feel good and bounce back from stress? Meet Groov by Mentemia.
Groov (by Mentemia) helps you find and stay in your own unique Groov. And if you fall out of your Groov, we're here to help you get back on track.
Explore tools that teach you new skills and help boost daily mental wellbeing. Check in daily for fresh suggestions of inspiring, mood-boosting, and actionable content.
It's your trusted source of personalised wellbeing, with everything backed by the latest science.
Groov is about feeling good and functioning well. We're here to help you take care of yourself so you can thrive.