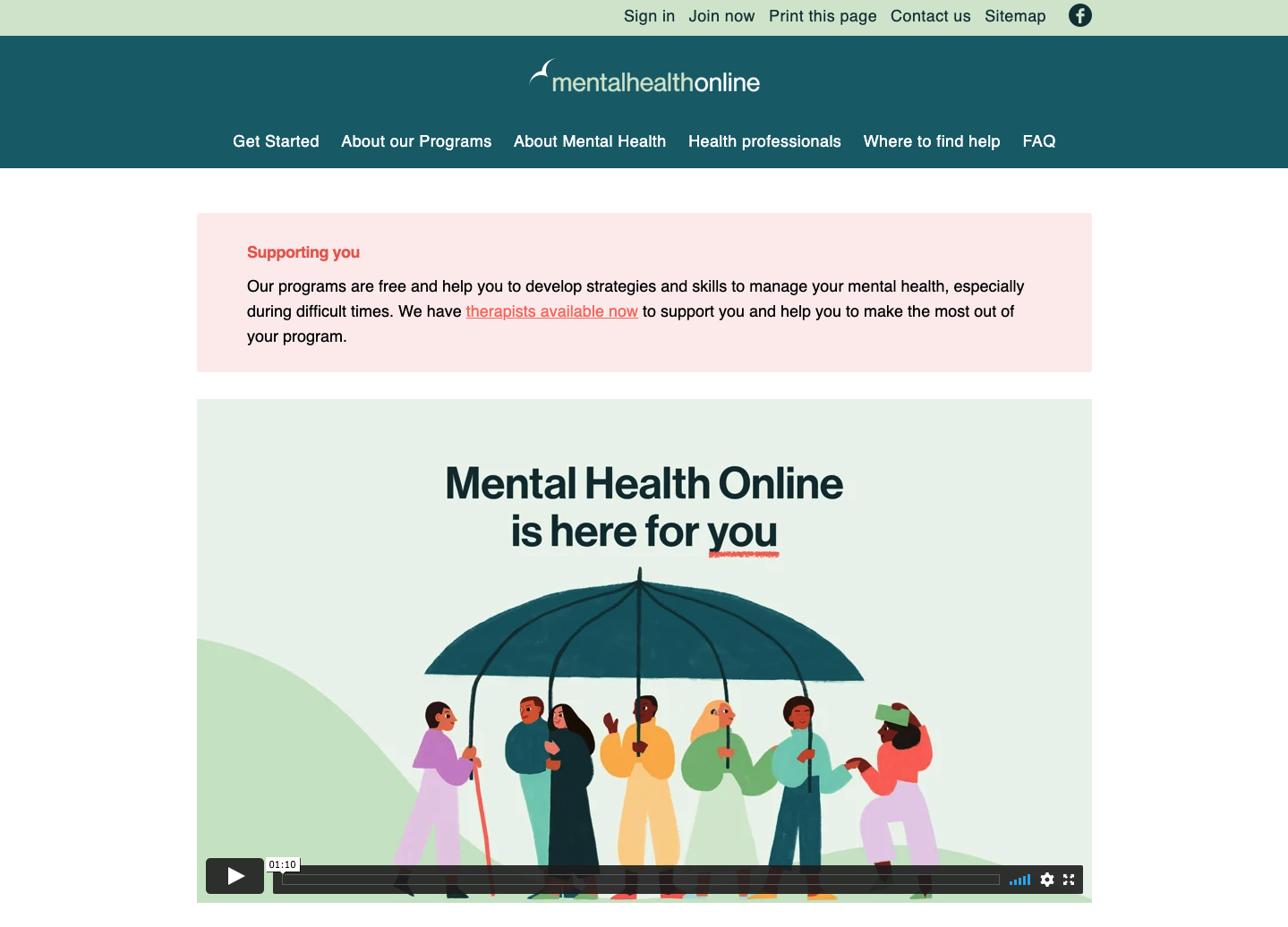 Mental Health Online provides comprehensive and effective online services and programs free of charge. If you're experiencing mental distress, our services can help you understand and address your needs through self-assessment, self-help and, if you choose, online professional support.
We are an initiative of Swinburne University's National eTherapy Centre (NeTC) and funded by Australia's Federal Department of Health.
What does Mental Health Online do?
Mental Health Online provides free resources and services to help people experiencing mental health difficulties, including anxiety, panic attacks and depression. We provide:
1. High quality information and resources to help you understand mental health difficulties and their treatment.
2. A comprehensive online psychological assessment program (e-PASS) to help you assess the type and severity of difficulties you may be experiencing, and to suggest treatments, including our free programs and therapist support.
3. Free 12-week online evidence-based treatment programs which you can complete in your own time. We offer programs for:
– generalised anxiety disorder
– depression
– social anxiety disorder
– obsessive compulsive disorder
– post-traumatic stress disorder
– panic disorder with or without agoraphobia
– Made-4-Me, a tailored program
4. Free optional access to eTherapists to support you through your treatment program. This is provided via email, but you can also add free video or instant messaging sessions.
Register with Mental Health Online to use our free services and learn more about your mental health.